We are domain reseller. We are not Registrar. We provide domain at following rates.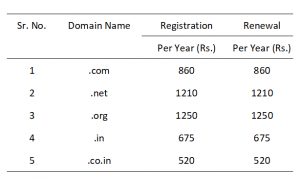 To register the domain, please add requisite funds in your Hosting Account and send us domain name by email. We will register the desired domain for you.
We do not provide Automatic Domain Registration / Renewal Process.